eCommerce Website Design
There are many benefits to undertaking an eCommerce website design project, but none more critical than increasing your organization's revenues. StudioLabs builds eCommerce websites that convert. We emphasize user-friendly design which influences purchasing decisions and can increase profitability for your organization. By launching a well-designed eCommerce site you can reach new demographics, expand your market penetration, and diversify your organization's monetization avenues.
In order for an eCommerce website to perform well for your organization, it must include a number of contemporary features, and it should employ industry standard design principles. Mobile responsive design is critical; over 50 percent of all website traffic now comes from non-desktop devices. If a user arrives at your site on a smartphone and cannot use broken navigation, your online store is leaving money on the table and falling short. If product imagery is out of focus, irrelevant, or inaccurate, conversion rates on your eCommerce site will be low. This could lead to disappointment after an inaccurate fulfillment from those who decide to purchase anyway, which could lead to bad reviews.
For a complete list of eCommerce website must-haves, read our blog "Checklist for Designing an eCommerce Site that Sells".
StudioLabs eCommerce Sites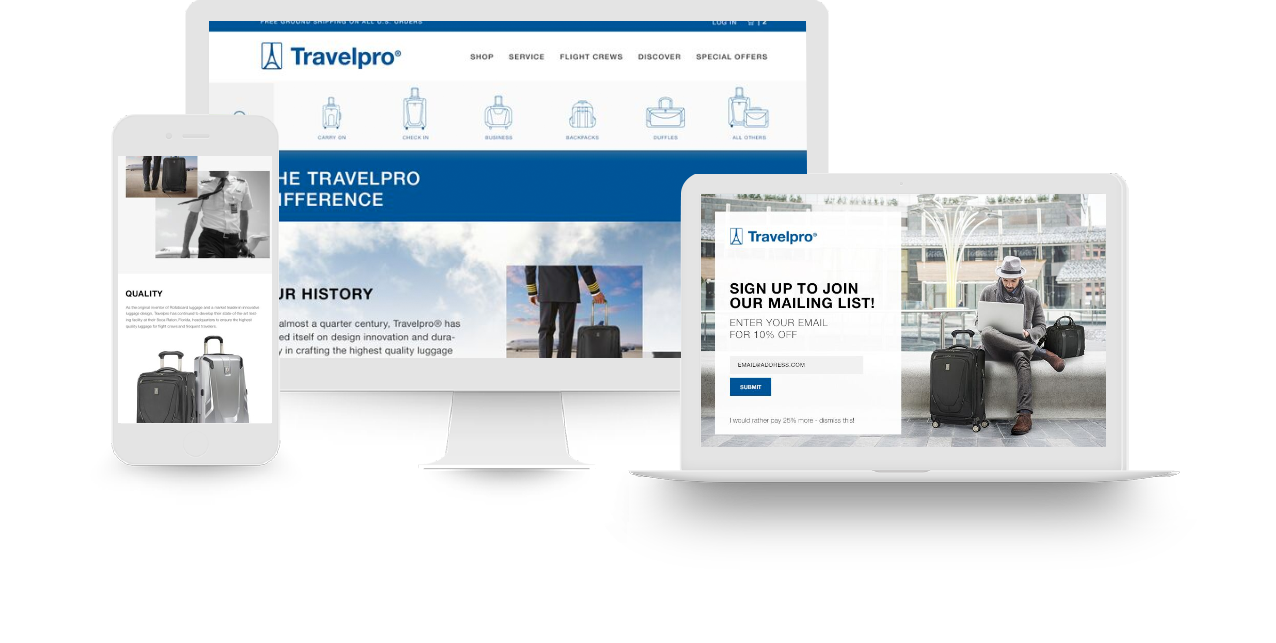 In this project, our Client, Travelpro, elected to have their website built on Symphony Commerce's eComm system. As a leading luxury luggage brand, they wanted the emphasis of the website to be on the aesthetics of their products.
We approached the project by emphasizing large, high-quality product imagery embedded in the user experience at every turn. Discount features and custom navigation were also included. Custom solutions continued with our development of an EDI solution which ensures the eCommerce site and warehouse fulfillment center stay on the same page.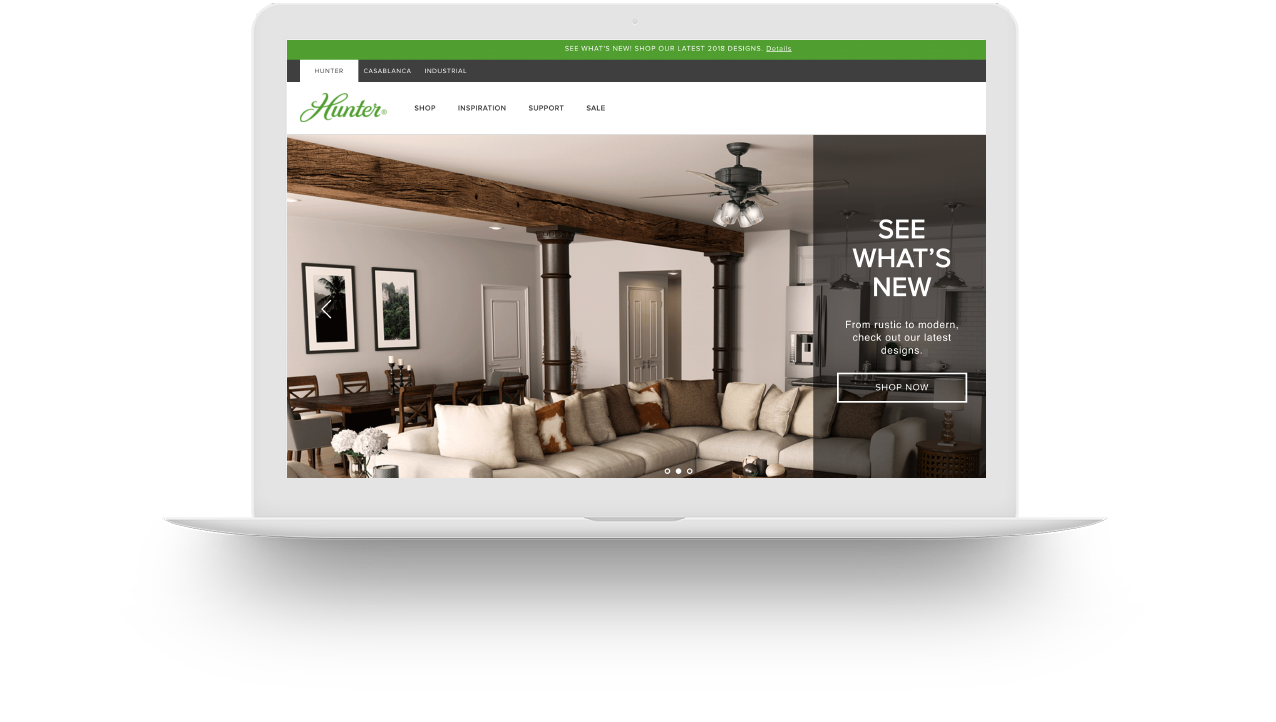 This project presented a unique challenge: designing one eCommerce site with the look and feel of two. Hunter Fan and Casablanca are sister brands which required different UX while maintaining navigability between each set of products.
We developed a solution for stylesheets based on relevant keywords. The primary navigation includes sub-navigation dropdowns and transitions to a hamburger menu when being viewed from a mobile device. The entire site is mobile responsive. The result is an elegant shopping experience for users across brands regardless of their browsing device.
A Note on Omnichannel eCommerce
A common problem we see in the market is overlooking accounting for an omnichannel strategy. Omnichannel eCommerce means that an organization is leveraging all methods and channels for reaching new and existing customers. Leveraging newsletter signups, chatbots, marketing automation tools, and social media integrations can have a profound effect on your eCommerce sales. If a partner agency isn't accounting for this upfront, that could be a red flag.
eCommerce Development Company
Regardless of your industry, product offering, project complexity, or company size, there is an affordable eCommerce solution which can elevate your business, open new revenue streams, and reach new buyers without sacrificing your brand image or existing operational processes. Reach out to StudioLabs today, establish your goals with us, and we'll provide a quote for the work.